The High Roller - Pen, Stationery, DIY & Lifestyle Blog
• Appreciation • Ballpoint • Customers • Delivery • Fountain Pen • Ink Cartridges • J. Herbin • Local • Notebook • Packing Orders • Pens • Rhodia • Rollerball • Schneider Pen • Stationery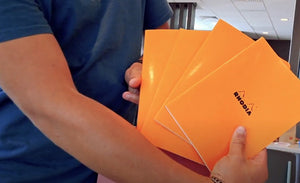 Greetings pen and paper lovers! 
I always enjoy meeting like minded folks who support my small business, whether online or in person. The other day I sent out some fountain pen ink cartridges by 
J. Herbin
 to my customer Stan. On the same day, I delivered one of my first local orders to Alonso, an artist based here in Las Vegas. 
---
• 90s • Alan Arkin • Art • Bill Campbell • Collectibles • Collectors • Comic Series • Dave Stevens • Disney • Film • Howard Hughes • Jennifer Connelly • Limited Edition • Locations • Movie • Okkto • Paul Sorvino • Pens • Retro 1951 • Rollerball • Stanley Foss • Terry O'Quinn • The Rocketeer • Timothy Dalton • Trailer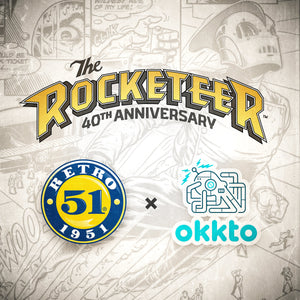 Greetings to my pen and paper lovers!
I was looking through my Instagram feed the other day and happened to see Retro 1951's post about their partnership with Okkto, a pop culture collectibles company. They are offering a limited edition collectors set of rollerball pens to commemorate the 40th anniversary of Dave Stevens' comic book series The Rocketeer, which will be available in October! Makes a truly unique gift for someone you love or for yourself!
---
• Appreciation • Book Lover • Books • Congrats • Congratulations • Contest • Digital Magazine • Fill in the Love • Fountain Pen • Giveaway • Ink • Ink Cartridges • Inks • Instagram • J. Herbin • Journal • Knock Knock • Notebook • Pens • Prizes • Reminder Media • Rhodia • Rhodia Notepad • Schneider Pen • Stationery • Vivaz Fountain Pen • Winners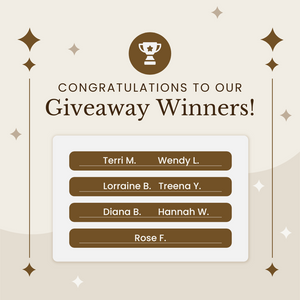 Greetings pen and paper lovers!
Back again with another update. I announced the winners on my first live stream on Instagram on July 5th. I originally planned to do it on my YouTube channel, but apparently it takes 24 hours to be approved for live streams on their platform, which I didn't know about (go figure). But I had fun streaming on IG, talking about several of the pen and stationery prizes I gave away. I may just continue on IG doing live streams on a period basis, although I really want to grow my audience on YouTube. We'll see how it goes between now and the next contest in October. We'll get to that in a minute, but without further ado, here's the lucky winners of the contest! *drum roll*
---
• Ars Antigua • Book Lover • Books • Contest • Fill in the Love • Giveaway • Knock Knock • Notebook • Prizes • Rhodia • Rhodia Notepad • Schneider Pen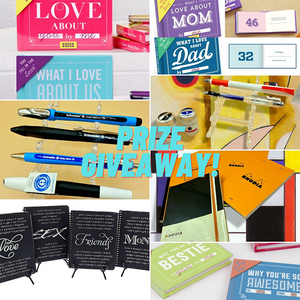 Hello pen and paper lovers!On November 1st, 2021 we celebrated our first anniversary of our small business and we are so grateful for the support from our valued customers over the past year. To show our gratitude, we've extended the giveaway we launched last December till July 4th. The drawing will take place live on our YouTube channel at 7 p.m. PST on July 5th. The prizes up for grabs are a Rhodia Stationery Set, Schneider Ballpoint and Rollerball Set, Schneider and Herbin Fountain Pen and Ink Cartridges Set, Knock Knock "Fill in the Love" Books 4 Pack (Mom,...
---
• Book Lover • Books • Father's Day • Fill in the Love • Gifts • Grads • Graduation • Greeting Cards • Handwriting • Handwritten • Knock Knock • Letters • Mother's Day • Offensive & Delightful • Personalized • Unique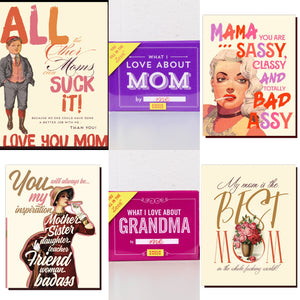 Greetings to my pen and paper lovers!I hope you had a Happy Mother's Day! I know it's been a minute since I posted here, but I'm back with a new video which will be part of a series of gift guides about the various pen and stationery brands I sell here. I feel like it's not enough to show you pictures; I want to go further, show you the features of the products, and how they can bring joy and happiness to you and your loved one that you're giving a gift to. Right now our annual Moms, Dads, and...