• Clients • Customers • Fun • Gifts • Home • Host • Live • Minority Owned • Online Shopping • Pens • Service • Shop Pop Up TV • Show • Small Business • Stationery • Veteran Owned • Viral • Virtual Events • Women Owned • Writing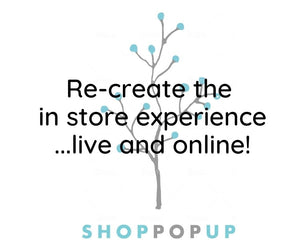 Exciting news! I've been invited by the good folks at Shop Pop Up TV to be one of their on air hosts! Think of it as like QVC or HSN, but for small businesses like mine. During the holidays I was a presenter for LV Craft Shows virtual vendor fair events, but this time I will have my very own online shopping show! I'm so excited to work with the Shop Pop Up TV team to talk about my love for pen and paper. This is a wonderful and innovative new way to reach more customers who are passionate about writing...
---
• Arts Festival • CarmelloVision • Creative • Dancing • First Friday • Funny • Harlem Shake • Las Vegas • Marketing • Throwback Thursday • Trend • Viral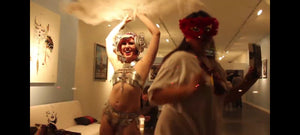 Hello friends!  I found this video in the vault and wanted to share it with you this Thanksgiving. My friend Shane Allen from CarmelloVision shot and edited a "Harlem Shake" video (he makes a cameo appearance in the beginning as the young man on his phone at the bus stop), which was the hot viral trend in late 2012/early 2013 when I was running my business the first time. We went to First Friday, a monthly arts festival here in the heart of Downtown Las Vegas's Arts District. We went around with our camera asking anyone with a funky costume or...