• 9/11 • First Responders • Heroes • Memories • Music Video • Paul McCartney • Remembrance • September 11th • Tribute • U2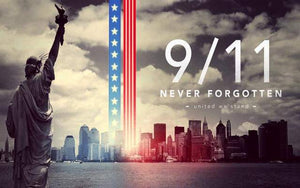 Greetings to my pen and paper lovers,
I hope you enjoyed this summer and are looking forward to the upcoming fall and winter seasons. As a change of pace from my usual blog posts, I wanted to take this moment to reflect on the tragedy of September 11th, an unforgettable event that changed the world forever. Those of us who experienced it in some way, shape, or form, will never forget that day and how many lives were lost, who left us way too soon.