• 2021 • Appreciation • Bullet Journal • Crafts • Creative • Decorating • DIY • Goals • Gratitude • Greetings • Letters • Memories • Notes • Planner • Thoughts • Writing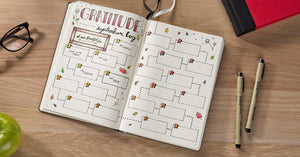 There are all different types of journals you can keep—one for to-do lists, one for future goals, one for ideas you don't want to forget. And one of the most visually pleasing ways to keep a journal is through bullet journaling. Here are a few tips to get you started: First of all, try to stick with it. If you're looking to start journaling because you want a quick way to jot down your thoughts, bullet journaling might not be the solution. This style can take time to master and, because it's meticulous in nature, might take up a little...
---
• Appreciation • Charity • Clients • Creative • Customers • Family • Friends • Gifts • Giving • Gratitude • Greeting Cards • Josh Stike • Letters • Luke Acree • Marketing • Notes • Philanthropy • Phone Calls • Podcast • Reminder Media • Small Business • Stay Paid • Thank You • Thankful • Thanksgiving • Thoughts • Writing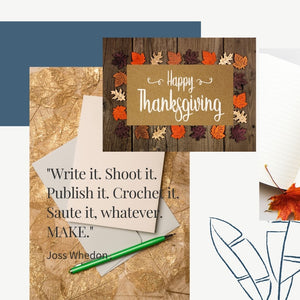 Happy Thanksgiving to our friends visiting our website! I listened to a very informative and interesting podcast called "Stay Paid" from our partners at Reminder Media, who are in the process of creating our first issue of our digital magazine and weekly virtual events newsletter to send out to our customers on our email list. I am so excited to share it with you all! They talked about how 64% of Americans surveyed preferred a handwritten note over an email. Being that my love and passion for writing by hand is also my business, I thought I would share...
---
• Crafts • Creative • DIY • Family • Jar • Notes • Thankful • Thanksgiving • Thoughts • Writing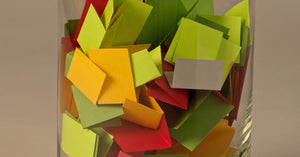 Start a new Thanksgiving tradition this year! Leading up to the holidays, encourage loved ones to to participate in a thankful thoughts jar, which will not only decorate your home but also act as a visual reminder of all there is to be thankful for. When Thanksgiving Day arrives, pass the jar around, and have everyone read the joyful notes aloud to enhance the gratitude.   Materials: Glass jar Various decorations (stickers, ribbons, etc.) Scrapbook paper Scissors Bowl or plate Fine point colored markers Directions: Choose a large glass jar, and, if desired, decorate it for the season using various...